Everyone is familiar with social media very well. Social media is a nest of many websites, which is a major source of all small and big businesses. Social media sites are the best platforms where you connect with family and friends from miles or also can use to build your brand.
These days, internet usage has increased with popular social media websites or social networking sites such as Facebook, Whatsapp, Snapchat, and many more.
People stay connected from miles by these sites with their loved ones, find relevant information and you can also search for businesses and education-related stuff on it.
Moreover, people consider these platforms where they cab share their ideas and information with like minded people. Here, we are going to list some of the most famous social media sites which are being used for various purposes.
Lists of Social Media Websites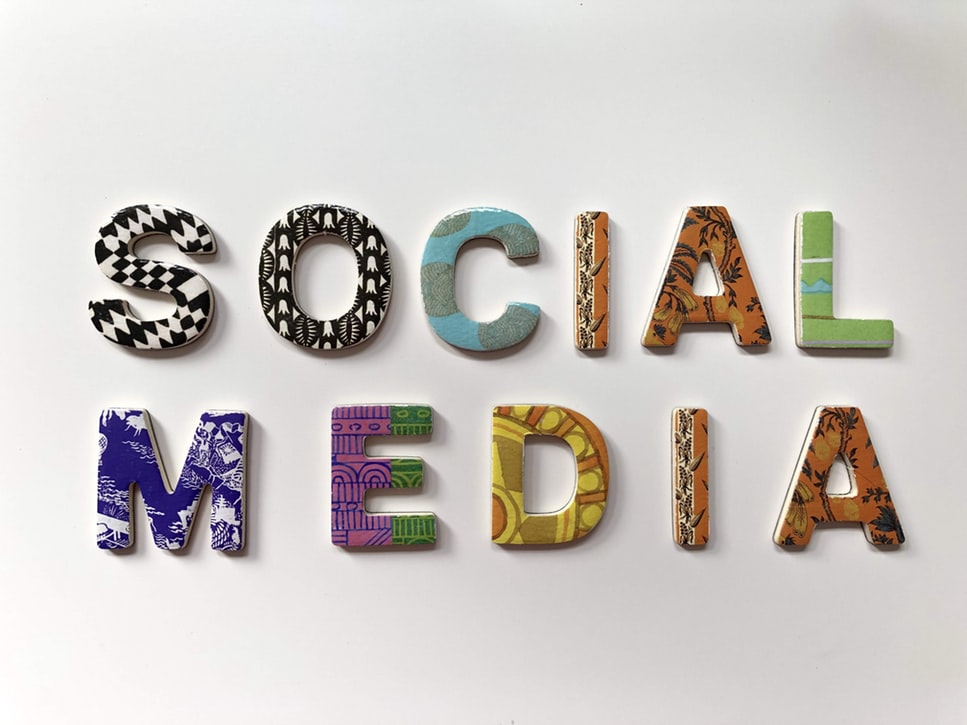 1# Facebook
In 2004, Mark Zuckerberg founded the most popular website when he was enrolled at Harvard University.
It has the ability to connect with family and friends online, almost more than 1 billion people are using it worldwide.
2# Twitter
An American microblogging system where you send and receive short posts called tweets. This biggest website is created by the collaboration of Jack Dorsey, Evan Williams, Noah Glass, and Biz Stone on 21 March 2006.
Here, you follow someone and can see tweets in your timeline. You can follow people, organizations, and other ones according to your interests.
3# Instagram
An American computer programmer and entrepreneur developed the world's largest photo-sharing website along with Mike Krieger. This social website was released on 6 October 2010.
You can share your videos and pictures with their followers and also can watch the posts of people of groups which you like.
4# Whatsapp
You all will familiar with a free messaging app that is available for android and other smartphones. Yes! I'm talking about the WhatsApp, which created by Brian Acton and Jan Koum in January 2009.
It has lots of amazing features such as sending text messages, voice messages, pictures, videos, documents, user location, as well as make a voice call or video calls free of cost.
5# LinkedIn
An American business and employment-oriented service is a professional site where you search for a job.
Here, you share the content, network, and build their personal brand. This social media site founded on 28 December 2002 by co-founders Allen Blue, Reid Hoffman, Konstantin Guericke, Eric Lu, and Jean Luc Vaillant.
6# Pinterest
Pinterest is a software system by social media web Pinterest, Inc, which designed to saving information on the world wide web using images, videos, and GIFs. It was developed by Silbermann, Paul Sciarra, and Evan Sharp in December 2009.
7# Snapchat
Here is a multimedia messaging app that focuses on sharing photos and videos, Snapchat.  Evan Spiegel, Bobby Murphy, and Reggie Brown are the founders of this 255 million users app who developed in September 2011. Snapchat popularity increase due to stories format like Instagram stores.
8# Tik Tok
No need for the introduction of the world's most downloaded app Tik Tok which is a rising music video social network.
Zhang Yiming is the founder of this China-based company that developed in 2012. Nowadays, people are crazy about it because it is used to create comedy and talented videos.
9# Tumblr
Tumblr is a yahoo microblogging platform founded by David Karp in 2007. this social media site allows people to post multimedia and other content to a short-form blog. On this, you can follow other blogs and make their blogs private.
10# Viber
Viber is an instant messaging app that is available in more than 30 languages. Talmon Marco and Igor Magazinnik are founders of this app, which developed on 2nd December 2010. It is used by sharing photos, videos, and audio messages.
11# QQ
Here is another chat-based social media platform where you can do instant messaging. Ma Huateng was the founder of the show in February 1999. By this, you can do text, video calls, and voice chats with friends.
12# WeChat
A Chinese multi-purposes messaging and calling app enables you to connect with the people of your choice.
Allen Zhang developed the WeChat app on 21st January 2011. The user of WeChat is increasing day by day as competitors of Whatsapp.
13# Google+
Google + is a social network by Google industry. Vic Gundotra and Bradley Horowitz are the real creators of the app who developed on 28th June 2011.
Google plus connects you with other social networks such as Google Drive, Blogger, and Youtube.
14# Skype
One of the most popular communication based social network website, Skype is owned by Microsoft. Prit Kasesalu and Jaan Tallinn are the founders of the app who developed it on 29th August 2003.
It connects people through text messaging, voice calls, and video calls by using a webcam. Moreover, you can conduct group conference calls free of cost all around the world.
15# Yahoo
Yahoo is a web service company founded in January 1994 by Jerry Yang and David Filo. It provides a web portal, search engine, and yahoo search-related services such as Yahoo! Mail, Yahoo! News, Yahoo!Finance, Yahoo!Directory, Yahoo!Groups, online mapping, advertising, video sharing, sports, etc.
16# YouTube
One of the largest and famous video-based social media website which was developed on 14th February 2005.
Jawed Karim, Steve Chen, and Chad Hurley are the founders of this biggest platform where you can watch every kind of video, drama series and movies, video blogging, music videos, trailers, video clips, etc.
17# Flicker
Flicker is an image and video hosting platform that was created on 10th February 2004.  Stewart Butterfield and Caterina Fake are the developers of this app where you share and embed photographs.
18# Reddit
Here is another popular social news and entertainment networking website where people can upload content by direct links and text posts.
Steve Huffman is the founder and CEO of this news site, along with Alexis Ohanian and Aaron Swartz. The release date of this popular app is 23rd June 2005 and has 231 million monthly visitors.
19# Telegram
Here is another instant messaging and voice over app just like WhatsApp, which are available for android, iPhone, and windows.
This app always secures the messages that you send on the internet. Pavel  Durov founded this messaging app on 14th August 2003.
20# Foursquare
Foursquare is the social media platform by which you can find places near you. Dennis Crowley and Naveen Selvadurai are the founders of this app who developed in 2008.
So, by using this app, you can find your food outlets, night entertainment places, and all your favorite areas.
Author: Sadia