Are you looking for the best small business ideas in India which you can easily start with minimum investment? Look no more.
We are going to list low investment startup ideas which you can consider in 2023.
Best Small Business Ideas in India in 2023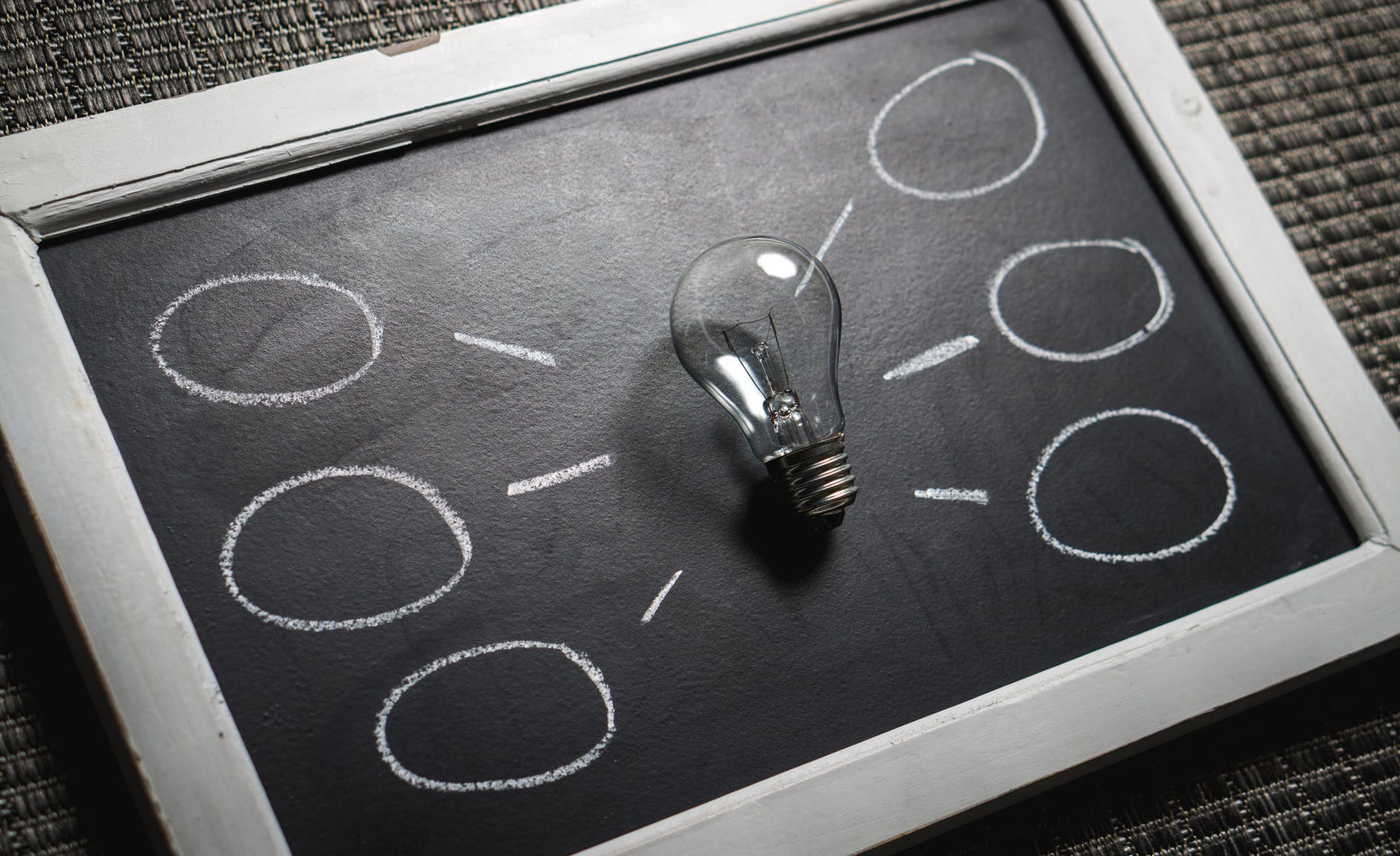 1# Power Inverters
In India, the power inverter market is growing at a rapid pace. This idea is considered the best business idea as the electrification rate will be improved in India in the near future.
Tech Sci Research shows that the power inverter market is expected to surpass $720 million by 2023.
One must check the power requirement, VA rating of the inverter and battery size of inverter and then sell the inverters according to the customer requirement.
2# Food Delivery Service
One can start a food delivery company in India if they have at least Rs 15000 INR. It has a break-even period of two months. A gross profit of nearly 20 percent can be provided by this service.
You must have sales and management skills to run this business. You can either start your own company or do a partnership with someone else.
Further, you can also make food delivery apps for your business like Zomato, Food Panda, Just Eat, etc.
3# Dropshipping
Dropshipping emerged as a new business idea in India. The profit margin will be your selling price and the price of the supplier.
You can sell 3 times higher the supplier price. In India, registering this business is compulsory and you must get a Goods and Services Tax Identification Number (GSTIN).
First, try to find a supplier and then create an e-commerce website, promote your website on social media and receive orders.
Consequently, place orders through the supplier and the supplier will deliver the product to the address of the customer and in this way, you can make a profit.
4# Maintaining The Nursery and Garden
This business idea can be started with a very low investment. The majority of people are aware of the environment and they place plants and shrubs at their homes and offices.
In India, the number of nurseries will increase by 40% until 2024. The soil is between 5.5 and 6.5 pH while planting. Through this business, you can sell seeds and fertilizers also.
5# Blogging
The most lucrative field in this digital age is blogging. Blogging needs a minimal startup cost. In India, you need Rs 3600 INR to start a blog.
Just invest in the domain name and choose the right social media channels to promote your blog.
Read: How to Start a Blog?
6# Used Car Dealers
It is an emerging business in India these days. Some people can't afford new cars so they opt for the used ones.
In India, the used car market can grow at a CAGR rate to succeed in federal agency 1.5 billion by 2020, but overall this is expected to register a CAGR of 15.12%, during the 2019-2024 forecast period.
You can work on a commission basis and take dealerships of used cars. You can divide the category of used cars by vehicle type, vendor type, and fuel type.
7# Non-Profit Organization
In India, you can start a non-profit organization with a good cause. By taking a consumer survey, 89% of respondents said they will switch to a brand or product if it is associated with a better and good cause.
Either you are starting a business or making an online business app, partner with a charitable organization that supports a cause for the betterment of the world. At checkout, you can ask to add donations from customers, etc.
8# Organic Deodorants
Organic deodorants are free from aluminum and offer a variety of benefits. Between the years 2019 and 2023, the revenue will grow at a rate of 3.9%.
The Fragrance segment revenue will reach USD$354.5 million by 2023. One can enter into this business because this market will keep on growing. You can sell these deodorants in shops, malls, etc.
9# Distilled Water Market
The majority of people in India prefer to drink clean water. This segment will generate USD$10.474 billion by 2021 in India.
Distillation water is among the best business ideas in India as this segment keeps on growing. You can either start your own distilled water business or either distribute this water to consumers.
10# Custom Made Chocolates
Entrepreneurs make custom made chocolates according to customer requirements. Maintaining food quality standards is important.
Anyone can start this business with a budget of Rs 1, 00,000 INR in India. Between 30 and 35 percent is the expected gross profit.
It is necessary to be creative and must love chocolates in order to enter into this business. You can either open a shop or sell these chocolates online, etc.
11# Digital Marketing
The importance of digital marketing is well-known by most of the traders and businessmen. They know that if they want to expand their business and gain profits, digital is the place to marketize.
According to a report from statistia, published in March 2021, India's digital marketing revenue climbed up from ₹6 billion in 2008 to about ₹223 billion in 2021 and is expected to become ₹292 billion in 2022.
Hence, for all those having good knowledge of digital marketing, this is your way to go! You can start on a small scale by starting freelancing and later on move towards opening your own digital marketing agency.
12# Selling Customized items
Customization might not be a thing for you, but it is for many. Though presently most people love to wear branded clothes, there still exist many people who love customized items. Particularly, customized gifts portray love and effort.
This business does not need any huge investment. You can also opt for a virtual platform. Many people earn lakhs by just selling stuff on their Instagram pages. Just blend your hard work with some digital marketing, and the results will be astonishing.
13# Manufacturing and trading cloth masks
COVID had hit us all to the very core. The scenarios are devastating. People need to protect themselves from the ultimate danger. But the lack of resources had held us all back. There is a dire shortage of masks.
Let's be honest. This pandemic is not gonna spare us soon. Hence, there needs to be proper equipment available. You can serve the people and make a decent living both at the same time by manufacturing or trading cloth masks.
According to statista, about 76% of Indians use masks for protection against covid.
14# Social Media Consultant
Social Media Influencers face a constant hustle from what to post, how to post, when to post, to how to manage constant flooding of email for collaborations, endorsements, etc which clearly is not a piece of cake.
Social Media influencers need to spend a good deal of time on all of this. Hence, it's always sane for them to hire a social media consultant. Being their consultant you need to manage their social media account and all the emails.
The best part about this job is that you can handle everything from home. With over 680 million active internet users, India has a huge market for Social Media Influencers.
15# Fashion Designing
The word 'Fashion Designing', itself seems to be a very high class business that needs an immense amount of investment. But actually this is not the case. You can start from a very small scale and can reach the high scale with some extra effort and hard work.
For starting your career as a fashion designer, you just need courage and that's it! Again, this is also one of the businesses that can be started virtually. You can stitch some of your samples and start posting over your virtual platform. Take orders virtually and send parcels to your customers.
16# Photography
Photography has become essential for every event. We all love to capture our precious moments. But when you start loving to capture other people's special moments, you can start earning cakes from your passion.
For taking photography as a career, all that you need is a professional camera. If you can afford a studio, well and good. If not, you should give up on the idea for that mere reason. Start virtually for now. Take up a virtual platform and marketize your business.
17# Bakery
Baking is a passion to many. Balancing the delicate chemistry of baking isn't a piece of cake. You need to be professional in that regard. But if you are, you should know that a great career opportunity is looking up to you.
Open a small virtual bakery. Bake cakes, pastries, donuts, cookies, and all other bakery items that you are expert at baking. Marketize your bakery food on virtual platforms, e.g., Instagram. Get order. Fulfill orders and get paid!
18# Stock Market
This idea requires a lesser amount of hard work and patience, but at the same time it involves a greater amount of risk.
If you think you have a good understanding of the shares market and have a good sense of bidding, you can make huge profits from this small business within a relatively shorter amount of time. But always be prepared for huge losses. Tides can turn around anytime.
19# Web developing
A little knowledge of IT and website development can land you in a very profitable business. Today websites are the best source of digital marketing and business management. You can earn a very good deal of money by developing websites for small and large scale businesses.
You can start your career by freelancing your services on virtual platforms. In fact, develop a professional website for your own business first to attract customers.
According to a survey, about 34% youth and 12% adults had access to the internet, which makes it a great marketing platform.
20# Fitness Training
The present age of messed up routines has led us to fast and junk food. These unhealthy foods and routines have increased the number of obese people. Apart from obesity, people also face other disorders like bad postures, laziness, etc.
Fitness is the demand for many and you can provide them by becoming their fitness trainer. Around one-third of India's population has a gym membership.
21# Pet care
The loneliness and depression forced people to own pets and it had worked to a great extent. According to a survey, about 59% Indians own a pet and the saturation is more in the urban areas.
Pet care business can lead you to decent earnings. Do not think of it as a professional vet service. You don't need any degree. It is about providing pet care equipment, e.g., pet toys, pet food, etc.
Soon, we will add more small business ideas in India in this list. Keep visiting Startup Ideas.
Read More: