Looking for best small business ideas in Thailand? Look no more.
We are going to highlight best business opportunities in Thailand which you can start with little capital in 2020.
Best Small Business Ideas in Thailand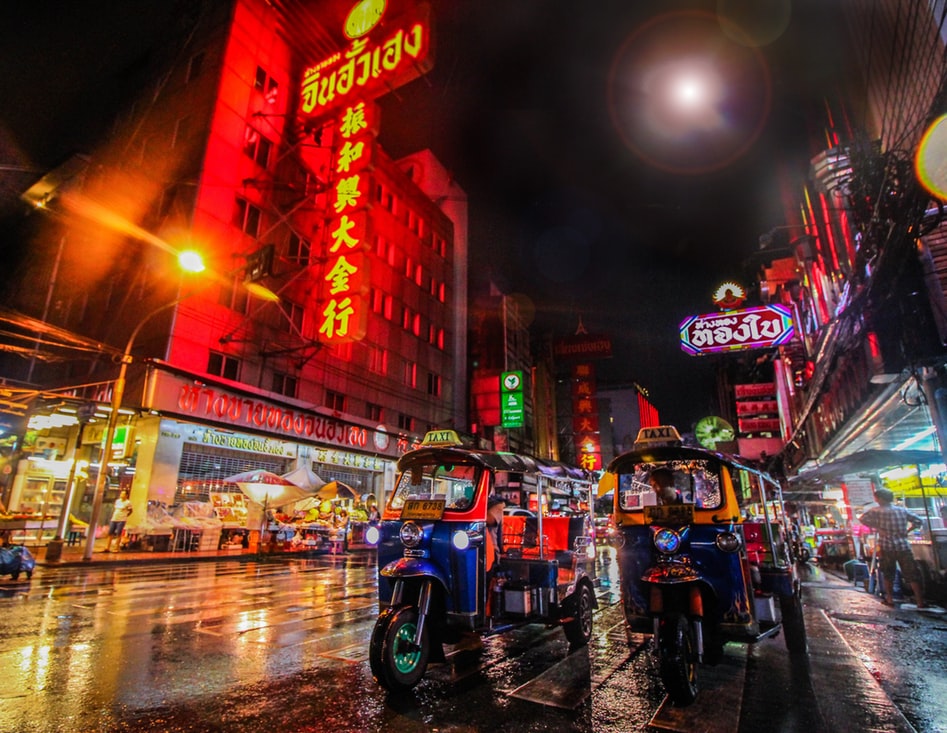 1# Selling Jewelry
There is a high demand for jewelry in Thailand. Thailand provides stones, diamonds and raw gems like ruby, emeralds, etc. Jewelry import increases by 22.45% alone in 2017 which is considered the highest.
You can start this business with a low budget. You have a variety of options like selling earrings, rings, watches, etc. Further, you can also connect with local manufacturers.
2# Driving School
The four-wheeler population is increasing demand for a good driving school in Thailand. Driving school is a profitable business.
People pay around 4200 Baht. You must get a license and training to teach others how to drive an automobile.
Write a business plan which is detailed in nature. Arrange financing for licensing costs, vehicle procuring costs, manpower hiring costs, business insurance, etc.
3# Textiles And Garments
There is a huge demand for textile and garments in Thailand. The textile industry in Thailand has 200,000 workers.
By starting this business, you can work on both foreign and local markets. You have options to make fabric, sportswear, casual wear, kids wear and women's wear, etc.
4# Catering Business
Catering business in Thailand is a lucrative business.  It is a self-rewarding business that requires stamina, working under pressure, etc. This industry will increase at a CAGR of 20.7% in 2022.
If you love to cook food, then, this is the best option to start as a business. You can take courses in culinary institutes and can arrange birthday parties for children, candlelight dinners, and different parties, etc.
5# Agriculture
The agriculture business is living strong in Thailand. This key sector employs 35% of the workforce.
You can set up this business with a low budget in Thailand like poultry or small farm. This business helps to reduce national hunger levels.               
6# Offering Professional Photographers
There are beautiful sites in Thailand that tourist visits and they need the services of a professional photographer.
The cost will be taken by photographers is around $1500-$2000. You can open a business and provide photographers to these tourists. This business in the future will give you a good return.
7# Yoga Center
Thailand is a Buddhist country and they practice yoga. The price depends on the sessions like it could be $400 or $780 (24,090 THB). You can open a yoga center and can hire professional yoga trainers.
Consequently, most foreigners are attracted to these spiritual practices of yoga and meditation. Therefore, these tourists pay a good amount of money.
8# Regional Souvenir And Handicrafts
This is a promising business in Thailand. Their cost depends on many factors and can range from 500 to 7900 THB.
One can open a regional souvenir and handicraft shop. Custom made souvenirs and handicrafts can be provided to customers. For example, you can provide printed T-shirts with a picture of elephants, Thailand beaches, etc.
9# Retail Business
Retail is a huge industry in Thailand. It has more than 6 million workers in Thailand. It is one of the most profitable and low-cost start-up businesses. You can open a dollar store, barbershop, beauty salon, cake shop, etc.
10# Smartphone Business
In Thailand, the smartphone business is very lucrative. For the upcoming 5G service, people in Thailand are willing to pay an extra 150 THB.
One can enter this business and has a variety of options like you can open a mobile store, develop ringtones for smartphones, mobile app development, etc.