Beekeeping is attractive to many. If you are also one of them, keep reading about how to start honey business.
Why Start A Honey Business?
With the rapid increase in world population, the demand for honey is also increasing. People not only need it to serve something with their pancakes, but it also has many medicinal uses.
According to Market Watch, the honey market is projected to reach $11,870 million by 2026. Similarly, Market Research Future also predicts that the consumption of honey will be increase in future. Alone in Asia Pacific Region, it is estimated that honey demand will reach to 1,162.8 kt in terms of volume by 2023. In another study, it is also expected that honey market size may increase to $10 billion by 2025.
If you closely observe these statistics, you will get to know the importance of running a honey business. If you are someone who would not be annoyed by being around honeybees, you should give it a try.
8 Steps To Starting A Honey Business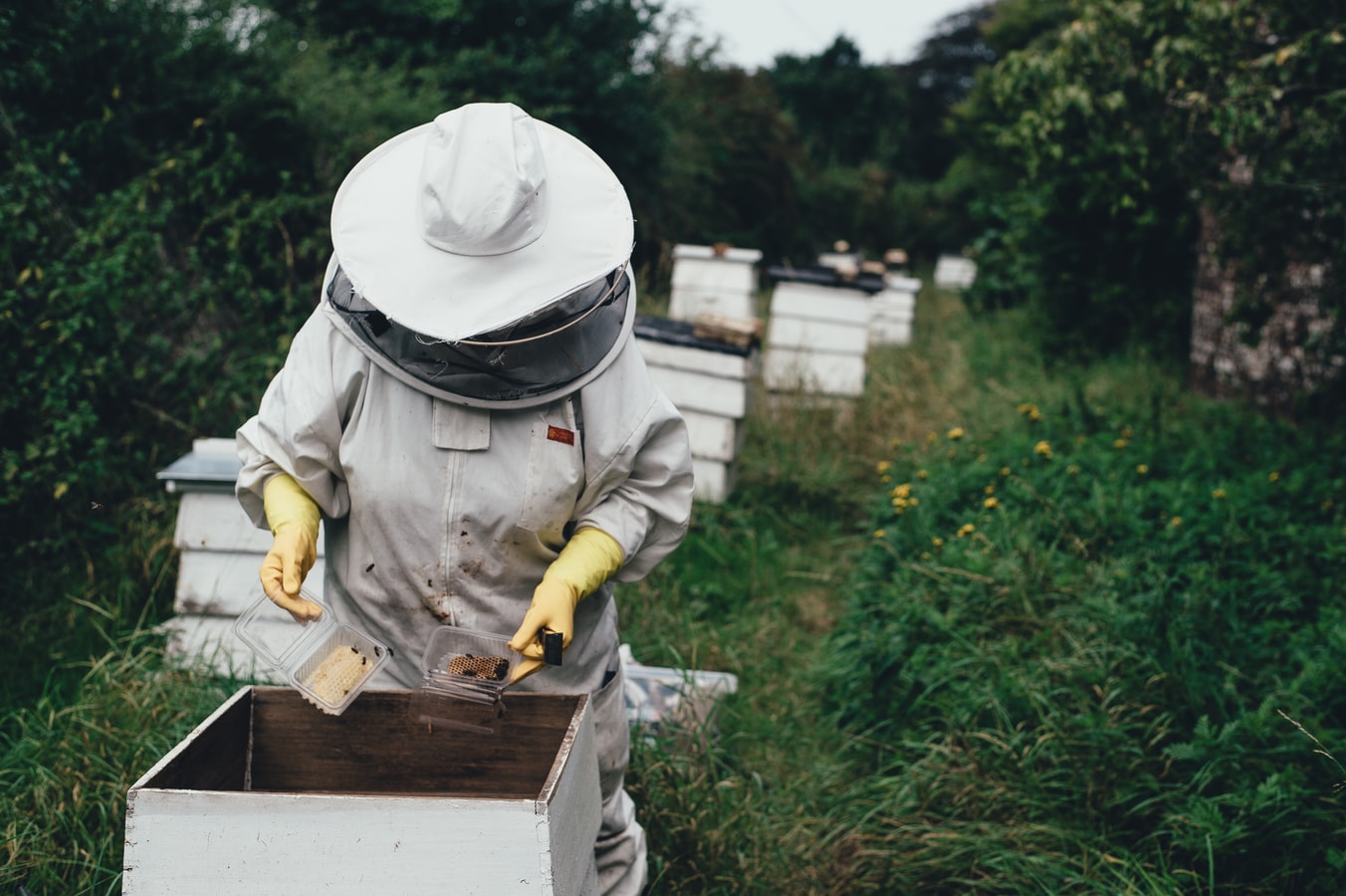 Starting a beekeeping business or honey business is not a simple task. Read below to get a thorough concept of building a honey business.
1. Take an idea about the investment
Firstly, take an idea of your budget. Then compare it with the required investment. Although you do not need much money, bee farming requires quite a lot of apparatus and also the bees themselves. Hence, you should have an ample amount of money to start a honey business.
Some important stuff and their prices are listed below:
Hive: $150 for package, about $200-300 for nucleus.
Protective clothing: $100 for a single person
Smoker and other tools: within $50
Extractor: manual will cost about $150, automatic extractors are highly expensive. Hence, being fresher you should go with the manual.
2. Get some knowledge about beekeeping
Before starting a whole business, get to know the basics of beekeeping. If you are a complete newcomer in this field, try to get the help of professional bee farmers.
You can easily interact with such people through beekeeping clubs. Also, try reading books. Moreover, this is the age of the internet. Use the internet. You will have a whole world of beekeeping knowledge, poured in front of you.
3. Work on your Honey Business Plan
Every business needs proper planning, so does the honey business. Create a business plan that will cover each aspect of your business. Plan everything from your investments to your profits. You should know that the honey business requires the bee farmers to be attentive and involved.
If you are new to beekeeping, start on a smaller scale. In this way, you can test your capabilities and the chances of succeeding in this field. Then, gain experience and keep progressing.
4. Get yourself registered
You cannot start a honey business without the permission of your state. Within some states, you will need to get a proper license for beekeeping. While others will allow you after an inspection.
They will check your resources and your capabilities to become a bee farmer. Only if they find you suitable for this business, they will allow you to cultivate an apiary.
5. Buy the required equipment
After completing the above procedures, you will have to move on to the implementation. First, buy the required equipment.
Although it mainly depends on the magnitude of your investment, some sorts of equipment are necessary. You will have to buy protective clothing, a smoker, extractor, and boxes for keeping the hives.
6. Buy Beehives
Buying bees for your honey business should not be taken as an easy job. You should have good knowledge of different bee species. Some bee species that may prove to be great in the honey business are:
Italian bees are the most commonly used bees in bee farming. They are used extensively due to their extraordinary honey production as compared to all other species.
Carniolan bees are comparatively easier to handle. But they show lesser honey production.
Caucasian bees are able to extract nectar from the flowers that none other species can. But they are extremely hard to handle. Hence, are not considered best for the honey business.
No matter what species you choose, all bees are a little sensitive during winter. Do not forget to take precautionary measures.
7. Buy Packaging
You will need neat and attractive packaging to make good sales. Try to opt for transparent glass bottles. They will help the customers to access the products and trust you. Moreover, buy packaging material in wholesales to save money.
8. Work on Your Marketing Strategy
You should have a good marketing strategy. No matter how hygienic, pure, and tasty your honey is, you can't make profitable sales until you tell people to buy it. After establishing a honey farm, establish a strong marketing strategy.
People have been earning money through honey since long. It used to be much hard-earned money, but modern equipment and techniques have made it way easier.
Read Also:
Author: Ayesha Gulbaz