Are you looking for profitable FMCG business ideas and opportunities with low investment? In this article, we are going to list down some good ideas which you may consider.
FMCG stands for Fast Moving Consumer Goods. Do you know why these consumer goods are known as Fast Moving?
The answer lies in the simple fact that these goods should move quickly from the manufacturer to the seller and finally to the buyer. The need for rapid consumption makes them have a very small shelf life.
You can't keep them at your store for weeks. In fact, a few need to be sold within days.
Are FMCG Businesses Profitable?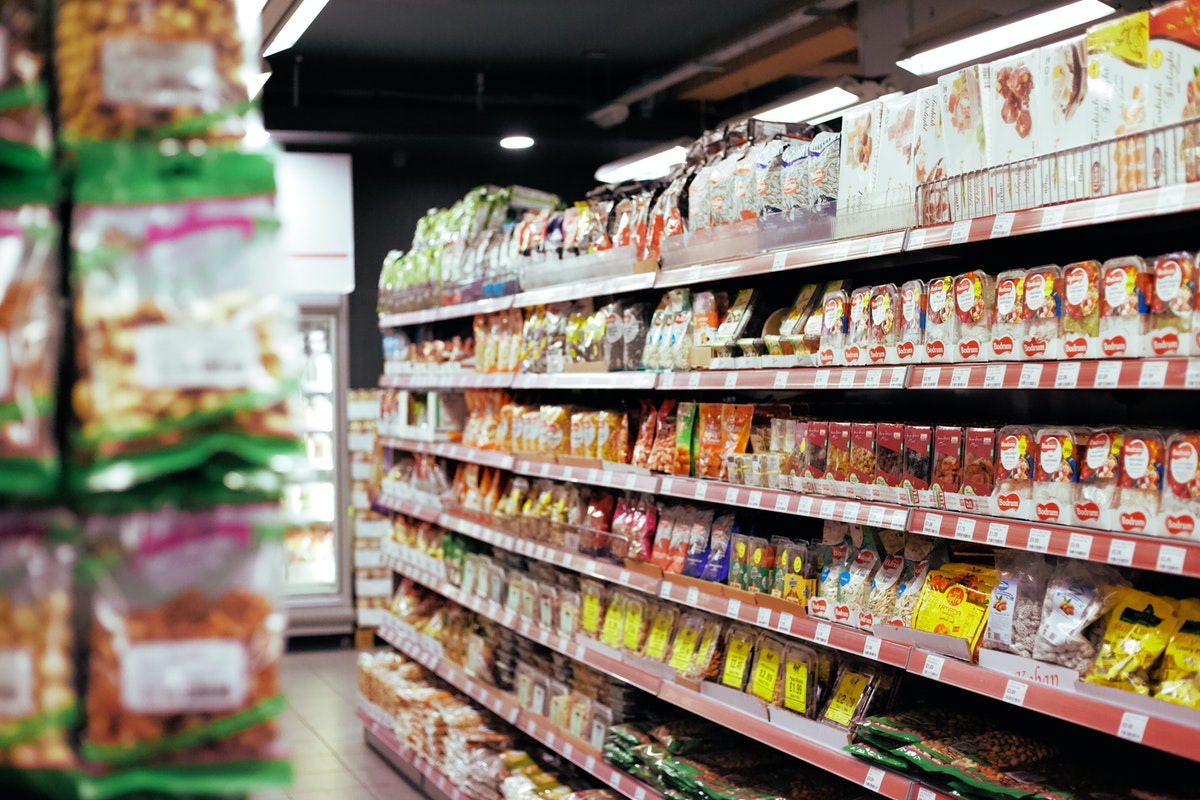 Owing to the small shelf life, they might not seem to be a smart option for the goods business. But actually, they make a highly profitable business. There are a few reasons for that:
People need eggs, bread, cereals, milk, jams, and other food items daily. Juices, biscuits, chips, and other junk food items are also pretty famous among customers. Selling such basic needs can land you in a highly profitable business.
FMCG provides a huge chunk of the world's economy.
The CAGR of 20% is associated with the growth of the FMCG sector.
The best part is that you do not need a huge investment. An investment of a few thousand is enough for many FMCG business opportunities.
There is a huge variety associated with the FMCG sector. You can opt for any opportunity that suits you the best.
Categories of FMCG Products
There are a large number of such products. You can opt for any of the businesses. Most people think that FMCG only includes food items only.  But on a larger scale, these businesses are divided into a few basic categories. A few of these categories are as follows:
Bakery Products
Beverages
Cosmetics
Soaps and Detergents
Diapers and Sanitary Pads
Junk Food Items
Processed Foods
Frozen Foods
Baby care products
All these categories individually have tons of more business opportunities. In short, FMCG has a very wide range of business opportunities. Anyone with minimum knowledge can start at least one of such businesses.
51+ FMCG Business Ideas & Startup Opportunities
Here is a list of all FMCG business ideas for anyone who is planning to have an FMCG business.
1. Bread Manufacturing
Bread is one of the most common fast-moving consumer goods. There is a huge demand for bread in every corner of the world. Apart from that, you also do not need a very huge investment. A few bakers and ovens are enough for a whole manufacturing system.
2. Baking Powder Production
Baking powder is not only in demand by domestic consumers but also by bakery manufactures. Any large-scale bakery will need tons of baking powder on daily basis. Opening a baking powder production will not require you to invest huge amounts. But it can surely give you huge profits.
3. Wafers Production
Wafers or banana chips are liked by many.  You can earn good profits by selling wafers if you can manage to manufacture good quality products. You will need to package the wafers and also manage distribution. It is also a very profitable business idea.
4. Cakes And Pastries Manufacturing
Cakes and pastries are the most desired cravings. Sweet tooth people love varieties of cakes and would probably order huge amounts even at expensive rates to satiate their cravings. You can earn handsome amounts only by manufacturing cakes at your home and selling them through online platforms.
5. Canned Sweets
Canned sweets might need a little higher expense. It is mainly because of the cans and the ingredients used. But it is totally worth the risk. If you can manage a little higher investment amount, you should definitely give this option a try. You can sell canned rasgullas, gulab jamuns, and several other sweets.
6. Biscuit Making
Biscuits are the most common junk food item after chips. People especially kids love biscuits. By adding a tint of newness or surprise you can attract millions of customers. All you need are a few bakers, ovens, and some unique ideas.
7. Chocolate Making
Chocolate is another favorite craving. Apart from that, it is used in almost every bakery item. From cakes to biscuits everything has a variety in chocolate flavor.
A chocolate manufacturing business is very profitable if you manage it in the right manner. You can go from dark chocolate to sweet ones too, just as per your convenience.
8. Honey Processing
Honey is another very common FMCG. Whether it is for a breakfast table or a baking company, honey is very commonly used.
Though managing bees isn't a piece of cake, the opportunity is very profitable. If you know how to deal with bees, you should go for it. You can also keep employees for this task.
9. Coffee Processing
Coffee processing, manufacturing, and packaging will all be your responsibility. You will need a whole team to process coffee beans and extract coffee in powder form.
10. Coconut Oil Production
If you live at a place where growing coconut trees is common, this should be your targeted field.
Extracting coconut oil requires just a single apparatus. In fact, you can even manage the business on your own until you start getting enough profits.
11. Ghee Production
Hydrogenation of cooking oil to produce ghee is a very common practice. You do not need much investment or staff for this business idea. A few thousand are enough for starting a profitable business.
12. Flour Milling
13. Cheese Production
Cheese production is surely a tiring task. Do not get into the business until you are up for the struggle, but the profit is surely worth the struggle.
14. Frozen Yogurt Production
Frozen yogurt is especially famous among fitness enthusiasts. Flavored frozen yogurts will be more preferable as a business idea. With a small investment, get yourself a profitable business,
15. Jam Jelly Making
Jam and jelly need a good recipe and a few professional chefs. Manage good packaging and distribution and you good to go for a profitable business.
16. Milk Powder Production
Dry milk powders are used everywhere from restaurants, airports, airplanes, and other places. If you manage to produce top-quality products, you can earn very huge profits.
17. Potato Chips Making
Potato chips are very common, especially among children. On average every kid eats a bag of chips in a day. You can earn good profits by selling high-quality potato chips.
18. Online Grocery Delivery
In case you are not comfortable with manufacturing goods, you can also opt for delivering goods. Online apps are the best platforms. It will minimize your expenses to a great extend.
19. Bakery
Bakery is a very widespread business idea. It contains tons of options. From patties and burgers to cakes and donuts. You can go for anything that suits you the best. You can open a virtual bakery with a minimum investment. This FMCG Business Idea needs little investment, but once settled can provide huge profits.
20. Manufacturing Canned Goods
From fruits like pineapples to items like condensed milk are sold in preservative cans. This needs an intermediate amount of investment and provides high profits.
21. Poultry for eggs
Eggs are eaten at breakfast and are also used by every bakery. The huge demand makes it a very profitable business. You can also sell the chickens to escape the deficit of losing them. Hibernate a few eggs to keep the cycle going.
22. Ketchup Production
This is another profitable FMCG Business Idea. Ketchup is used at every restaurant. Do not only manufacture large packets. Prepare small sachets as well. They are most commonly used in fast-food chains.
23. Frozen Food
Frozen food is being used very commonly. You can manufacture frozen chips, nuggets, kebabs, samosas, and many other items. Using the right preservatives and air-tight packaging is very essential. A little negligence can shut your business.
24. Manufacturing Burger Buns and Other Baked Items
Not every fast-food chain goes for preparing burger buns and other bread from the scratch. In fact, most food chains use ready-made and packed buns. You can earn handsome amounts by selling such bread.
25. Flour Milling
Wheat flour is the staple food in Pakistan. But other areas over the world, also need wheat flour. Apart from this, you can also opt for milling other flours, e.g., all-purpose flour which is the basic requirement in baking.
26. Toothpaste Manufacturing
Toothpaste also has a specified shelf life. Manufacturing toothpaste is another of the profitable FMCG Business Ideas.
27. Cosmetic Manufacturing
Cosmetics, too, have a specified shelf life. Though it is quite a high investment and expensive business, the profits are also the highest.
28. Manufacturing Hair Oils
Good quality hair oils are sold at high rates and provide great profits to the manufacturers.
29. Perfume Manufacturing
Other profitable FMCG Business Ideas also include perfume manufacturing. A little higher investment is required.
30. Cornflakes Manufacturing
Cornflakes are another very common breakfast item. Selling packed cornflakes is a very good FMCG business idea.
31. Custard powder Production
Making custard from scratch is a sure headache. You can facilitate the consumers by providing packed custard powder. This does require some professionalism but investment remains at a minimum.
32. Desiccated Coconut Powder Manufacturing
Coconut is another very common household product. But grinding a coconut to get coconut powder is simply not possible with household apparatus. You need large desiccators and grinders. The investment will be quite higher than many other ideas, but so will be the profit.
33. Grocery Store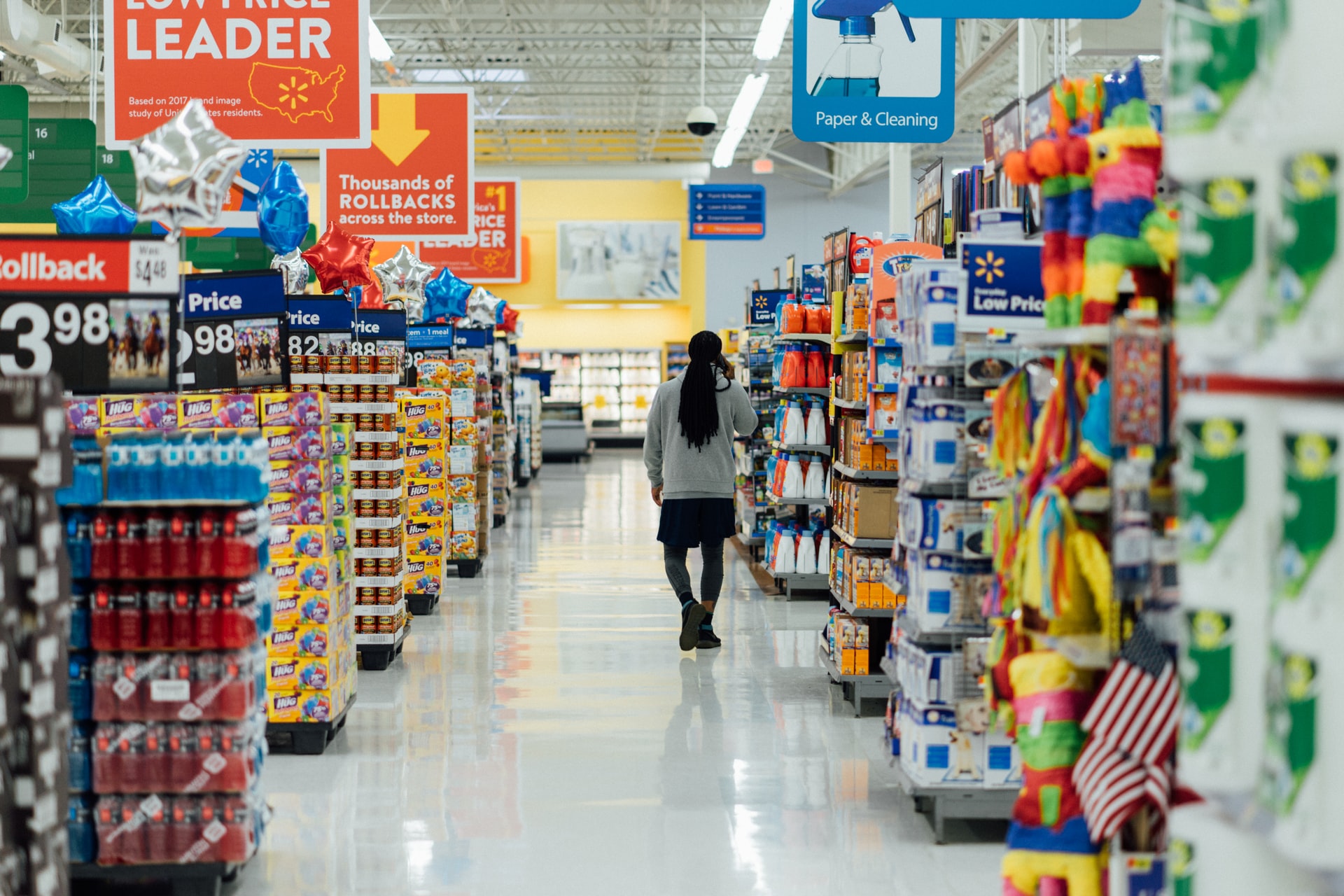 For those who are not comfortable with manufacturing goods, selling FMCGs is a very good idea. Buy or even rent a shop, set up the basic furniture, and contact deliverers. This doesn't need great efforts, but a little high investment. The profits are also high.
34. Preparing Diapers and Sanitary pads
Manufacturing diapers and sanitary pads is also included in FMCG Business Ideas. Though it won't work with low investment, it is a highly profitable business idea.
35. Manufacturing Detergents
Some of the low investment FMCG startup ideas include manufacturing detergents. Detergents are used in laundry and homes too. You don't need very professional packaging but good manufacturing.
36. Manufacturing soaps
Soaps manufacturing is also included in lucrative FMCG Business Opportunities. With a low investment, you can have high profits.
37. Fish Processing
Fish smell awfully. Everyone hates this smell. Processing and packaging the fish makes it easier for the consumers to prepare different dishes. You can earn high profits from a small investment.
38. Fruit Juice Production
Among beverages, fruit juices are the most consumed. Operating a fruit juice production is easy and highly profitable.
39. Ginger Garlic Paste Making
People working in the kitchen surely know the struggle. If you can provide the solution to this ultimate problem, you can surely attract dozens of customers.
40. Ice Cream Manufacturing and Packing
Icecreams, especially gelatos are quite expensive. But people do spend the money to get their hands on this amazing treat. Though the investment is high, a large number of consumers provide the desired profits.
41. Meat Processing
Using packed meat is becoming common day by day. You will need quite a high investment. Workers, preservatives, and packaging equipment are the few basic requirements. But the less competition and high demand make it one of the most preferable FMCG Business Ideas.
42. Mushroom Processing
Though the mushrooms are used in only some exotic dishes, the high prices and low competition make the idea one of the profitable FMCG Business Ideas. But be careful, some mushrooms could be poisonous. You might need an expert for the examination.
43. Mustard Oil Production
Mustard oil is a very common oil category. From manufacturing pickles to oiling the hair, it finds applications all over. The high demand makes this another profitable idea. The investment range is also quite low.
44. Mayonnaise Production
Mayonnaise is used by both domestic and commercial consumers. Quality and packaging both collectively decide your profits.
45. Noodles Manufacturing
Instant noodles are loved a lot by children. Manufacturing delicious quality noodles is a profitable business idea. Add in a unique idea and you can surely attract large masses.
46. Packaged Drinking Water or Mineral Water
Many areas around the world are still deprived of clean drinking water. People live on mineral water bottled or filtered water. You can earn handsome money by providing clean drinking water around the globe.
47. Pickles Making
Pickles enhance the taste of even the simplest dish. With a good knowledge of pickle manufacturing and packaging, you can prepare good quality pickles and earn high profits.
48. Popcorn Production
This business idea needs very low investment. With a few thousand, you can start your own business which can lead you to earn billions.
49. Packaging and selling processed spices
Though spices have high demand in the Asian region, they are required all over the world. Processing and selling spices is profitable and needs little investment.
50. Selling mixed spices
Cooking complex traditional dishes from the scratch isn't an easy task. Mixed spices are becoming a household practice. Many companies are selling mixed spices. If you can manage to sell at a comparatively lower rate, you can earn high profits.
51. Sugar Production
Producing sugar from sugarcane is a highly profitable business. You can earn dozens by producing, packaging, and selling sugar.
52. Tea Bag Making
Most people prefer using tea bags, especially green tea. It is more convenient to dip tea bags. Manufacture good quality tea bags with attractive packaging for a profitable business.
53. Tea Processing
Processing tea leaves to manufacture tea is a very large-scale business. The wise spread love for tea makes it another very profitable business.
54. Manufacturing Processed foods
Processed foods contain a wide range of food items. You can choose any one of these. Good manufacturing and packaging can lead you to earn good profits.
All these business ideas are highly profitable. Some need low investments and some need high investments. You can opt for any of these as per your budget and other conveniences.
You May Like To Read: